DISCOVER THE HEAVENLY "SMALL CYCLADES" SOUTHEAST OF NAXOS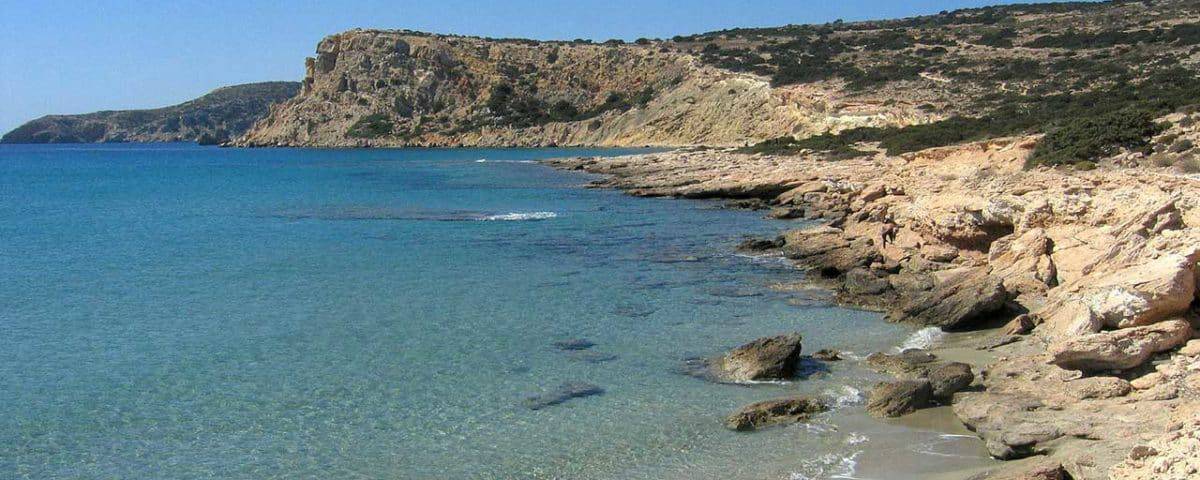 Have you made a reservation for your stay at Apricot & Sea but are you also interested in discovering more of what this part of Greece has to offer? Discover small (or smaller) Cyclades. a charming chain of small, isolated islands southeast of Naxos. This island complex is nothing less than a quiet paradise, thanks to the mountains of Naxos and Amorgos that act as a barrier, holding the winds.
Donoussa
Donoussa is located 16 km east of Naxos. With less than 200 permanent residents, it is a peaceful part of heaven on earth that has retained its natural character. The beaches are clean, with crystal clear waters that are ideal for swimming. Here you will enjoy the Aegean Sea in all its splendor!
Keros
Keros, on the other hand, about 10 km southeast of Naxos, is a barren, uninhabited island. However, it is a place of great archaeological interest. To the west is the site of Kavou Daskaliou, where several important archaeological finds have been discovered. Among them, the Cycladic figurines show that Keros was a place of worship like the Sanctuary of Apollo in Delos.
Koufonisia
Koufonisia also has a rich history. Archaeological finds date back to prehistoric times. They consist of Ano (Ano) and Kato (Kato) Koufonisi, which are separated by a narrow narrow 200 meters wide. The locals are mainly engaged in fishing and animal husbandry.
Schinoussa
Schinoussa has two settlements, Chora and Mesaria. The houses are built according to the typical Cycladic architecture, while the locals are engaged in agriculture, animal husbandry, fishing and tourism. With a total of fifteen beaches, Schinoussa promises a truly stress-free experience for travelers looking for a quiet getaway!
Heraklion
Finally, Heraklion is the westernmost and largest island of the complex, south of Naxos. It has 151 inhabitants and consists of two settlements, Panagia (or Chora) and Agios Georgios. You won't find intense nightlife here, but you can enjoy quiet walks or scuba diving to admire the rich seabed! The island is famous for its traditional cheeses, meat (goat, lamb and pork), fava and excellent thyme honey!
Are you ready to combine your stay in Naxos with an exciting trip? Just take the ferry that connects the Small Cyclades with Naxos and take a walk!